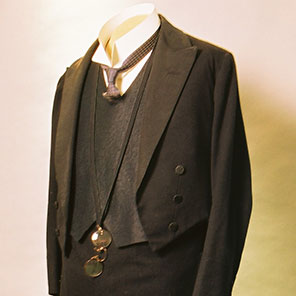 Our fascinating museum holds an unrivalled collection of items and stories that bring to life the trials and triumphs that Lloyd George faced. From Britain's role in World War I to the rising Suffragette movement, Lloyd George influenced many of the world's defining moments of the 20th century. They're all here, in news reports, images, artefacts such as the first 'Lloyd George pension crown', and documents including his personal copy of the World War 1 Versailles Peace Treaty.
Visitors describe the museum as a true hidden gem!
Whether you're on holiday, in education or live in the area, a visit to the Lloyd George Museum and Highgate is a rewarding experience.